Bouquet of wild flowers 6
Ingredients: garden roses, eustoma, matthiola, sword lily, chamomile, anthurium, snowball tree, craspedia.
Wrapping: craft paper, mat cellophane wrappingm, ribbons.
Size: 40 х 25 сm.
Бесплатная открытка к каждому букету!

We offer free delivery for orders from 5000 руб. (excluding remote areas of the city). For details click here.
If you are paying with a card issued by a non-Russian bank, the order must be placed 3-4 days before the delivery date.
We will deliver this bouquet carefully and safely within 2 hours.
Ближайшая доставка: Сегодня, с 00:00 до 08:00
Important!
All our bouquets are unique. Some flowers and materials are seasonal and may not be available at the moment, so we reserve the copyright to determine the final composition of the bouquet. But we promise that the bouquet will remain as stylish and unique.

The price is valid only for the online store and may differ from the prices in retail stores
Complete your gift
Features of the delivery of our bouquets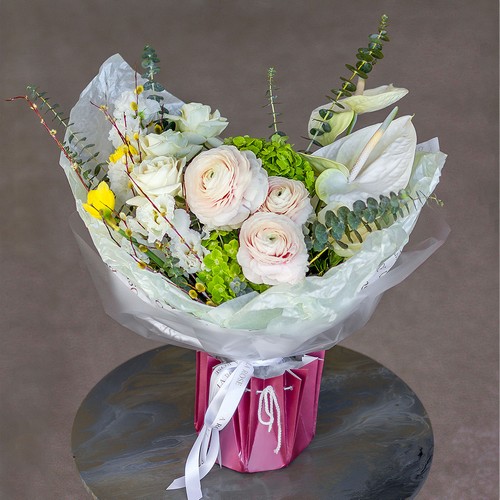 Все букеты устанавливаем в пластиковые
вазочки с водой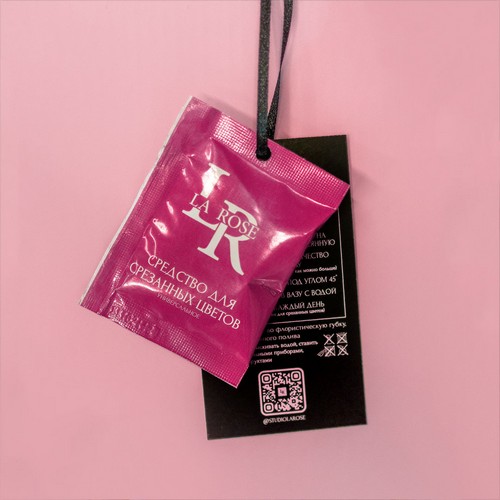 Заботливо упаковываем специальное средство
для подкормки цветов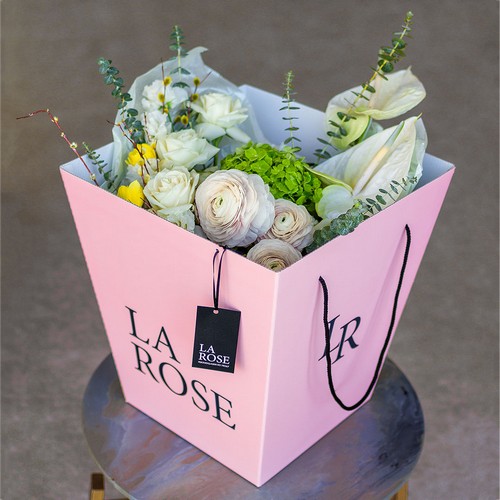 Букеты и композиции доставляем в коробке, для сохранения качества и свежести цветов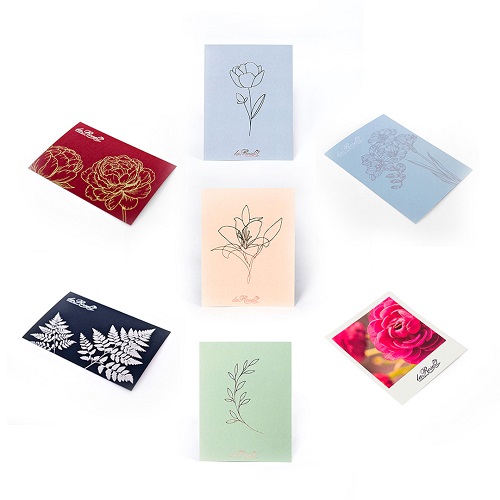 Добавляем открытку к каждому букету или композиции